Focus On The Five, Enjoy The Two
Produce during the weekday, improve during the weekend.
Linen Cover

Sophisticated and minimal with gold accents. Choose between Oat and Black.

Paper

Locally printed in 80lb text paper.
Premium quality.
A Look Into Work Week Agenda
Plan For 5 Day Weeks
Our planners allow you to focus on your priorities to give you
the clarity you need to make impactful decisions.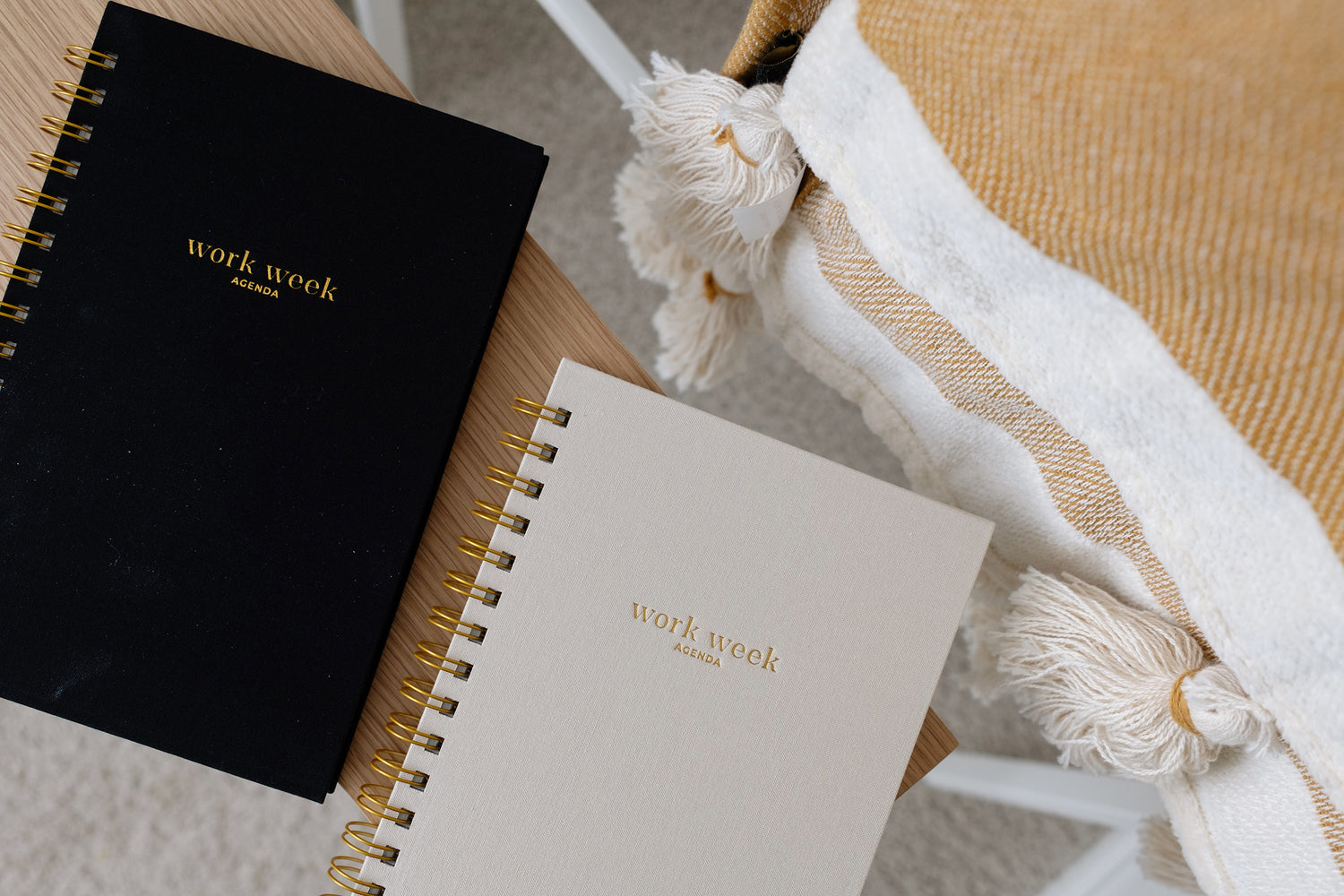 6 Month Undated Agenda
Work Week Agenda is thoughtfully designed to be a minimalists' all-in-one. This compact planner was created to help organize your weekdays so you can become the most productive you.
Check It Out
Weekend To Recharge

Regain your weekends so you can relax and recharge

Locally Made

Inserts are printed locally and assembled in-house.

Free Shipping

Free shipping over $60 in United States and Canada